Main Content
Tulux – a company that will realise your lighting solution.
Reliability and quality. This is what our SWISS LIGHT CREATIONS and custom luminaires stand for – and have done since 1948. We offer you lighting from Switzerland, tailored to your needs. 200 members of staff ensure that genuine Swiss quality is reflected in every stage of the production process. From the idea through to the development, planning and successful implementation, we create lighting solutions that trigger emotions – because they are high quality and because they are truly SWISS LIGHT CREATIONS.
Generating Ideas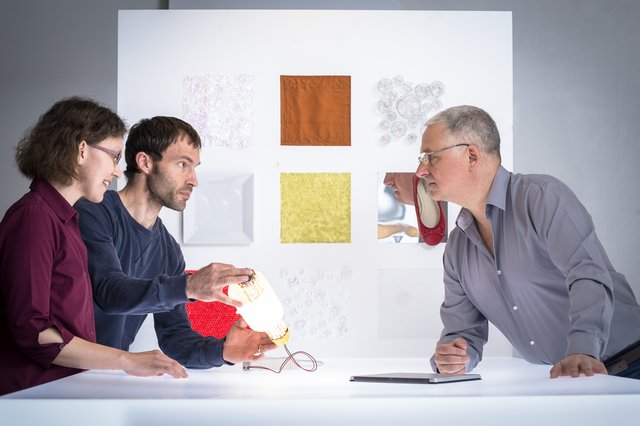 Generating Ideas

Depicting the lighting effect
Our lighting planners calculate over 700 projects a year, drawing on the 3,000 Tulux articles stored in the 'Relux' database. The simulation software is used to depict the luminance and light distribution in a three-dimensional space so that they can be experienced in a realistic setting.
Recording lighting properties
'Speos' is used to determine and simulate lighting properties. The calculation angle, absorptions and reflections are taken from the material database in order to obtain realistic results. These results are used to determine the luminance, efficiency and colour spectrum.
Visualising the form
The 'KeyShot' simulation software is used to generate photo-realistic representations. In addition to the library of 700 different materials, the software also allows users to record their own materials.
Analysing the surroundings
The luminaire's operation can only be guaranteed by taking account of environmental factors. Our wealth of experience allows us to assess risks and propose solutions.
Highlighting possibilities
Tulux handles the concept consulting process for you: from selecting the light source and its controller to choosing the ideal lighting technology. We also provide you with knowledge regarding durability, control technologies and sensors.
Planning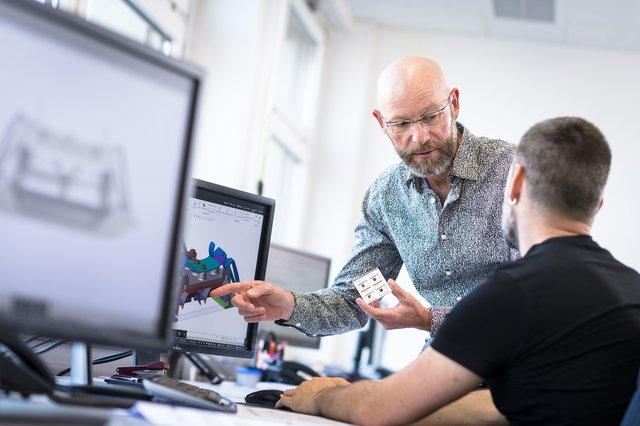 Planning

Developing concepts
When developing a concept, we can draw upon 50,000 previously developed custom solutions as over 400 custom lighting concepts go into production each year. When it comes to planning, components are available from 250 suppliers, and 8,000 different individual parts stand ready for further processing as part of a modular system.
Specifying requirements
For a solution to be successful, it is necessary to define precise requirements. Tulux knows exactly which parameters must be taken into account so that a concept can be implemented successfully.
Defining constructions
Tulux uses the first-class 3D CAD system from 'Creo'. The database already contains models for 6,700 stand¬ard parts, and this data can be applied directly to the production processes. Digital drawings are created and approved for the associated documentation.
Making prognoses
In critical areas, the operation and quality must be checked prior to production. Fragments are used to clarify strength, resistance and appearance. Physical properties are predicted using the 'FloEFD' simulation software.
Maintaining conformity
Luminaires are subject to certain requirements. Tulux takes on responsibility for this area, producing a solution that guarantees the luminaire's conformity to its application.
Production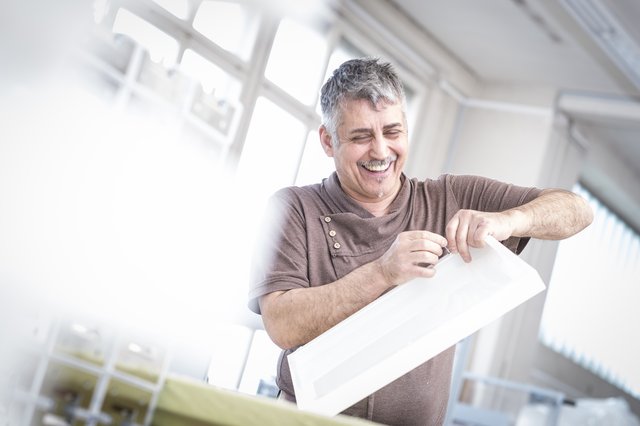 Production

Making tools
More than 600 stamping dies and 400 pressing dies are used at Tulux. The toolmaking department develops and manufactures a wide range of forming and follow-on dies. Gauges and jigs are made in order to optimise production, allowing small and large series to be produced efficiently in batch sizes of 1 to 50,000 units.
Forming metals
Two modern stamping centres with 400 different dies process 400 tonnes of sheet metal each year. The integrated cutting laser cuts complex outlines into sheet metal with a thickness of up to 8 mm, and the bending cell independently creates extremely complex forms of edging.
Designing plastics
In the plastics processing department, plastic sheets are machined and thermally deformed. Their processing relies on skilled craftsmanship in order to produce a flawless end product. Every year, Tulux processes 30,000 m2 of acrylic glass – and even the most unusual requests are possible.
Refining surfaces
Coatings are only as good as their adhesion. Tulux works with powder coatings. Workpieces with special colours are coated with liquid paint in the spray cell, which is 7.5 m long. After spraying, the paint is cured directly. Metallic surfaces are polished or brushed as desired.
Assembling products individually
At the final assembly stage, 100,000 standard parts are put together into 6,000 standard articles. All LED processing is carried out in an ESD-protected working environment.

Quality assurance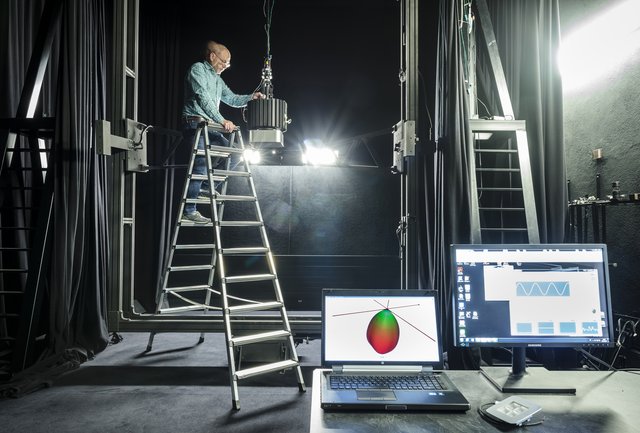 Quality assurance

Measuring properties
Tulux has its own accredited light lab. The resulting data provides information on luminance, efficiency and how the optics distribute light.
Testing resistance
A standard test is used to analyse dust and moisture penetration, strength, upper temperature limits and durability and hence to identify problematic interference factors relating to the power grid. Covers and heat conductors are subjected to an endurance test as part of an accelerated ageing process.
Identifying weak points
Problems are often caused by unexpected accumu-lations of events. An accurate assessment of the potential risks is essential.
Analysing causes
If problems arise, action cannot be taken until the causes have been analysed. Early identification allows these to be rectified.
Assessing quality
All test procedures and test results are documented, archived and traceable. Documentation is issued for testing orders. Our laboratory's photometric measurements are SAS-certified.

Lasting success

Lasting success

Supporting projects
Each year, Tulux supports 140 major lighting projects. These are assisted by our 31 lighting consultants, working both in-house and out on the road. They, in turn, are supported by a team of lighting planners, developers and engineers. Our own fleet of delivery vehicles ensures smooth logistics operations, covering a distance of 250,000 kilometres a year.
Guaranteeing functionality
If you wish, Tulux will test the quality on-site and take care of the entire lighting design project in the interest of a straightforward business relationship. Tulux LED products come with a five-year guarantee.
Preserving skills
We are one of the few companies in Switzerland to carry out development, production and consultation under one roof. This vertical integration brings reliability, and our independent testing laboratory guarantees neutral quality assessment.
Conserving resources
Tulux uses materials that can, for the most part, be recycled when their use comes to an end. Metals are separated in large, mostly European, smelting plants. 75% of the plastics, glass, cables, batteries and LED circuit boards are recycled.
Serving customers
Even after the project is completed, Tulux's staff are on-hand to provide advice and assistance and can be contacted from 7:00 am on 220 days of the year.
T +41 55 465 60 00
info@cluttertulux.ch