Main Content
Experience our new luminaires in the news hall
We are pleased to invite you to experience our new luminaires and SWISS LIGHT CREATIONS on site in Tuggen in the canton of Schwyz. In our news hall, we present EQUIP, LEAN, BEAM and SPLIT live, along with many ideas in the area of illumination. We are one of the leading Swiss luminaire manu-facturers that develops and produces its products in Switzerland, in the very same place that our company history began – on the site of the news hall.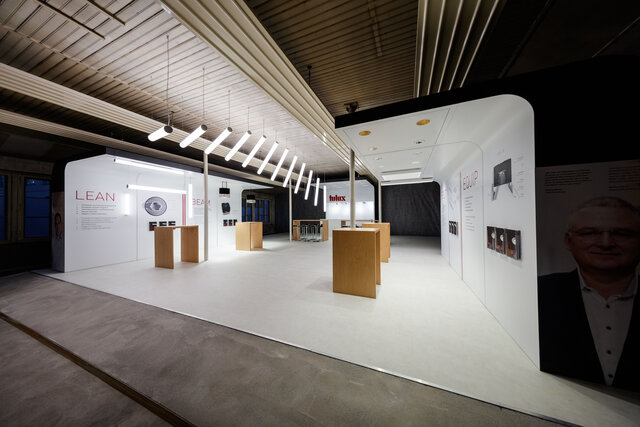 Would you like to experience our new luminaires or ideas on lighting live in our news hall?
Then please either contact your Lighting Technology Consultant or register with us directly using our online form. We will be happy to take you on a tour of the news hall and answer your questions personally.