Main Content
LEAN
A product that wins people over.
"Why am I so fascinated by LEAN? Quite simple: LEAN is modest and discreet, yet at the same time highly versatile. The restrained design can even inspire to use LEAN in creative ways, and I can see LEAN in schools, offices or reception areas. It appears simple wherever it is used, but nonetheless has a presence. It's not a matter of chance that LEAN has these qualities – they are based on the experience of our in-house development and construction teams, who, for example, have succeeded in concentrating the entire technology of LEAN into the smallest space. LEAN clearly embodies what SWISS LIGHT CREATIONS stands for: reliability and quality."
Roland Simonet
Lighting Technology Consultant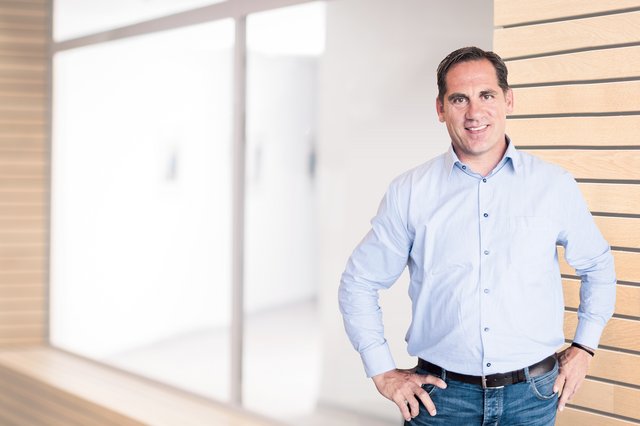 LEAN – five convincing reasons.
Homogeneous, high-quality illumination
Entire technology integrated
Install and combine in different ways
Subtle and sophisticated
Objects illuminated all around
Light in its pure form
Timeless, elegant line
Inlaid front cover discretely seals the tube
Ceiling console makes the luminaire appear to float
Reduced form fits in perfectly with any style of architecture
Separate direct-indirect control
Integrated emergency lighting possible
Lighting installation can be configured
Central aluminium profile serves as a load-bearing element
Entire technology integrated
Invisible suspension
Tube diameter adjusted to light requirements
Glare rating less than UGR 21
3000 K / 4000 K colour rendering, CRI > 90
Perfectly illuminated
Subtle ceiling illumination for a comfortable light
Optimised light output for suspension and surface-mounting
Suitable from 100 to 500 lx
Suitable from 600 to 12000 lm
Surface-mounted and pendant luminaires can be mounted in any position
Pendant luminaires available in a vertically combinable version (possible up to 15 m)
Surface-mounted luminaire panel for pre-installation
Combinable pendant luminaires ready for pre-assembly
Easy access for installation and service
Stairways
Access areas
Reception areas
Treatment and therapy rooms
Restaurants
Classrooms
Kindergartens
Sport facilities (changing rooms)
Bathrooms
Kitchens
Offices
Covered outdoor areas
Zones exposed to humidity