Main Content
ZEN 4 INDIRECT
A product that wins people over.
ZEN 4 INDIRECT exists simply and honestly. With a timeless design, it doesn't seek out attention but is created for the spaces and people in them. ZEN 4 INDIRECT creates a homogeneous ceiling illumination and ensures ideal visual conditions on the working plane at the same. ZEN 4 INDIRECT is not simply a product but the embodiment of a philosophy. The simplicity of ZEN 4 INDIRECT is designed for the diversity and versatility of life. ZEN 4 INDIRECT is easy to install and multifaceted. ZEN 4 INDIRECT can, in theory, be endlessly strung together or go around corners. ZEN 4 INDIRECT can be individually equipped. Form and function always remain simple. Simply honest, simply timeless, simply good.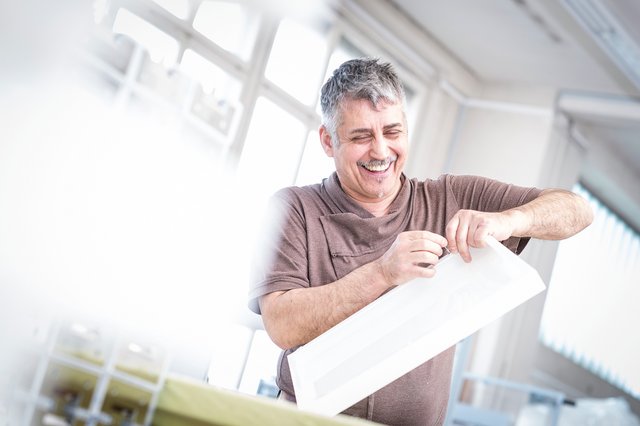 ZEN 4 INDIRECT – five convincing reasons.
Known design
Comfortable, indirect light
Homogeneous ceiling illumination
Optimal light on the working plane
Direct and indirect autonomously adjustable
Linear
Simple
Timeless
Known / familiar design
Discreet
Anodised finish throughout
Can be equipped with any insert from the entire "ZEN 4" product line
Available in many combinable standard lengths
Combinable with "ZEN 4" profiles
Special lengths upon request
Switchable and dimmable per DALI control via sensors and building bus
PROFILE CONSTRUCTION / DESIGN
3000 K / 4000 K colour rendering, CRI > 80
Ceiling ideally illuminated thanks to extremely broad light distribution
3000 K / 4000 K colour rendering, CRI > 80
Ceiling ideally illuminated thanks to extremely broad light distribution
Plastic cover
A specially developed lens cover achieves a broad and homogeneous light distribution
Ideal visual conditions even without direct light
Suspension mounting easy to adjust
Suspension mounting screwed directly into the ceiling
Suspension mounting can be moved on the profile after installation
Clip-in suspension rails
Adjustable converter
Office environments
Corridors
Banks
Bars
Lounges
Restaurants
Entrances
Reception areas
Conference rooms
Sales floors
Residential
Production facilities
Healthcare sector
Classrooms
Industry
Warehouses